Our Mother's Day Special, Legends of Classic Country Tribute Show was a toe tappin', foot stompin' good ole time when Loretta Lynn, Patsy Cline and Micheal Warren took to the Griffith Auditorium stage May 18th, to perform infront of a packed full-house. There was not an empty seat to be found, as residents from across the continuum filled the newly updated audtiorium and with smiles spread equally as wide, they listened to all their favourite country classics performed live and in person!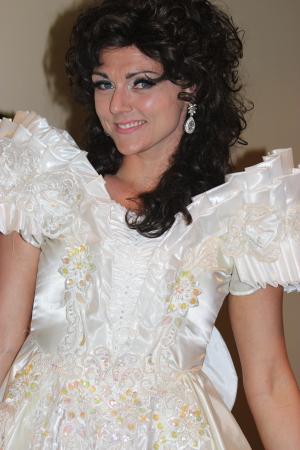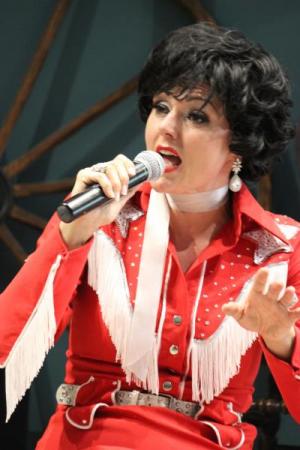 Amberley Beatty, a Canadian tribute aritist from Elmira, was dressed in full-frilled white ball gown and performed some of Loretta's famous hits including Don't Come Home A Drinkin', You Ain't Woman Enough and Coal Miners Daughter during the first half of her show.
In the second half of her performance, Amberley changed into a fringed, red rhinestone cowgirl dress, complete with white cowgirl boots and performed Crazy, Walking After Midnight, and I Fall to Pieces, amoung other hits as Patsy Cline.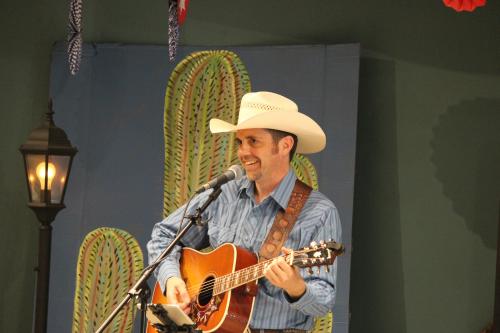 In between sets, Michael Warren from St. Thomas played two accoustic Classic Country sets on his guitar covering male artists from old to new; such as Merle Haggard, George Jones and Joe Nichols. All of our residents, many decked out in denim, plaid and cowboy hats were all smiles as they clapped, tapped, danced and sang the afternoon away!!