News and Announcements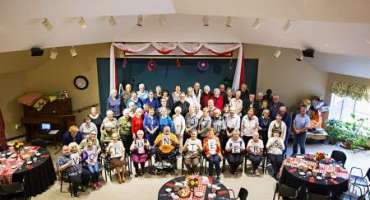 As we observe National Volunteer Week (April 15-21), Spruce Lodge/Woodland Towers would like to extend our heartfelt thanks to our wonderful team of volunteers, for all they do to serve our residents and assist our staff.
...
Read More
Each year we hold a mini resident food trade show in the Spruce Lodge living room, where vendors bring in samples of various yummy treats.  Residents from across the continuum have the opportunity to sample and enjoy these items and offer their feedback as to which ones they would like to see included on the menu.
...
Read More